Why invest on digital marketing?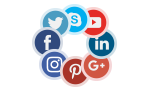 Digital Era
We are on the digital era, most people spend more time using digital devices, we can get to the perfect audience to show your business thanks to social media and Google.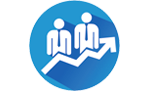 Get to the right audience
We can target the people who are right for your business, select audience by gender, demographics, interests and behaviors, so you won't waste your investment.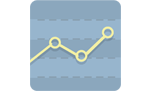 Increase your sales
Don't spend too much on TV or radio advertising. With lower investment on digital marketing and social media you will have a better ROI.
Ads on TV, radio, newspaper are too expensive and bring low impact to your business. Now the people spend more time watching online channels like YouTube, Facebook, Twitter.

Don't spend excessive amount of money on ads that won't bring you results.
With a low budget you can have better results and better ROI.

We can build a digital marketing strategy to improve your branding and get more sales.
Take advantage from the social networks with their tools to advertise your company and get potential customers that are interested in your products or services.
Social Media
Build good strategies in Social Networks to engage the company with prospects and targeting the right audience to get more traffic and increase sales.

Our main target is to give the best customer service experience to your clients or leads, promote your products or services to the right people, multiply prospects and increase traffic to your social networks and website, without spend what a TV ads cost.
Get higher ranking on Google, Yahoo, Bing with SEO
SEO stands for search engine optimization
Which is increasing your website traffic by getting your web pages to rank higher in search engine results.

There are a lot of factors that go into Google's decision on how to rank web pages. These ranking factors include things like:

-Use of the search term ("keyword") and related terms in the content
-The trustworthiness of the domain
-The number and quality of other sites that link to that page
-The quality of the content (including length, formatting, and more)
-The speed of the website
…and much more.